Behind the Scenes with R&A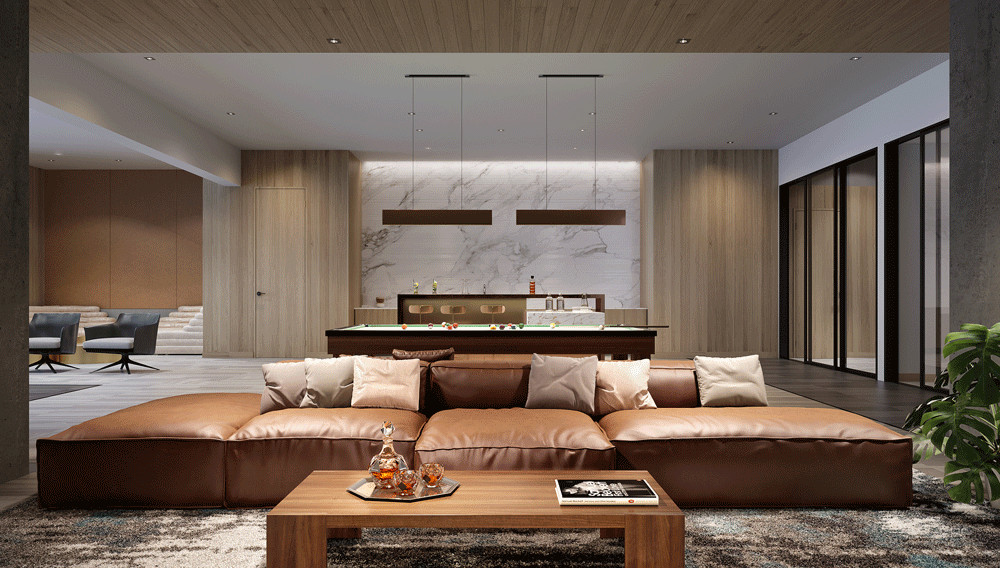 The Harland West Hollywood
July 17, 2018
The Los Angeles architectural landscape is studded with homes that defined California Modernism and helped add a midcentury, classic Hollywood glamour to the look of the city. Houses by Irving Gill and Richard Neutra stand among other residences like livable sculptures built to create a dynamic continuum between crisp interiors and the golden California light. Christian Robert, Benjamin Anderson and Shawn Gehle of R&A Architecture + Design envisioned an urban spin on classic LA modernism for The Harland, where new homes are angled like jewel boxes toward the sun.
Based in Culver City, R&A has left its architectural mark from California to the Far East where the firm has designed everything from global headquarters to boutique hotels. As part of their collaboration with Marmol Radziner, the R&A team has given us a version of West Hollywood that carries Los Angeles' indoor/outdoor living into the future. Alternatingly angled floors create spacious outdoor terraces, while walls of glass and perforated bronzed metal panels permit expansive, unobstructed views of the LA skyline while filtering warm afternoon light into the immaculately appointed spaces.
Robert's previous design work for high-end hotels like the Ritz-Carlton explore the ways that luxury living can place a premium on privacy even in the heart of a vibrant neighborhood, much like the homes at The Harland West Hollywood. Similarly, Shawn Gehle and Benjamin Anderson's past leadership at Gensler helped to guide teams to question and define the future of hospitality, the workplace and the world of luxury lifestyle living on projects across the globe.
Robert recently told _Hospitality Design_ that what drives the creative culture at R&A is discovering new things and stretching boundaries. "We'll always try to push them [their clients] in a direction they're almost uncomfortable with—our culture is curiosity, finding new solutions, trying to transform new typologies," he told the publication. Living on the edge is where brilliant, innovative design can satisfy, surprise, and add a dimension of sleek narrative to your daily life. With characteristic grace, the pair R&A and Marmol has created luxury condos at The Harland that are a throwback to midcentury Hollywood and a redefinition of luxury at 2018's cutting edge.
Read Full Article