Marmol Radziner Brings California Modernism to The Harland West Hollywood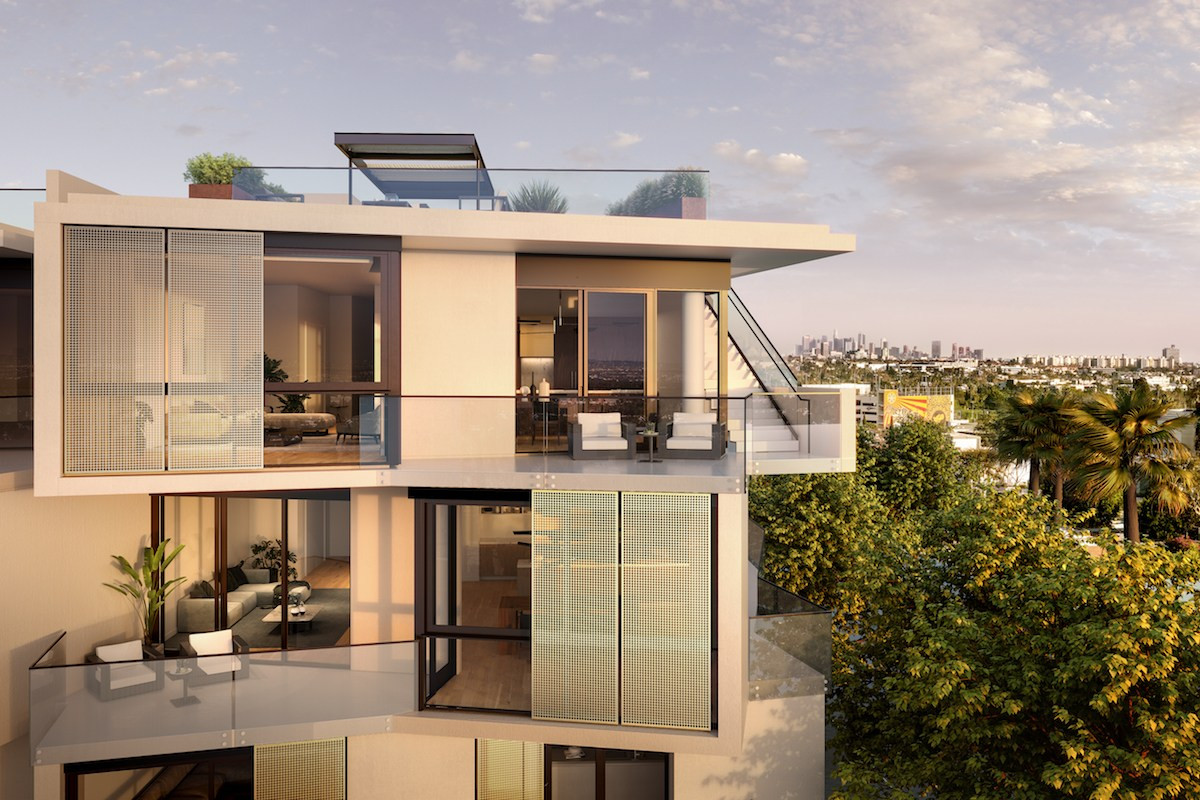 The Harland West Hollywood
July 13, 2018
Famous both for the restoration of important houses like Richard Neutra's Kaufmann Desert House in Palm Springs and for designing residences that are symbiotic with their natural surroundings, the architecture and design firm [Marmol Radziner](https://www.theharlandwesthollywood.com/collaborators) was born when Leo Marmol and Ron Radziner joined forces in 1989 to bring a mid-century modern sensibility to California. The clean lines and deep connection to that mid-century aesthetic are highly apparent in their work on the luxury residences and townhomes at [The Harland West Hollywood](https://www.theharlandwesthollywood.com), as is their commitment to building—literally and figuratively—on the connection between architecture and nature.
Named the "firm that has defined contemporary houses in California" by _Architectural Digest_, Marmol Radziner has a singular professional fingerprint that can be seen in the many extraordinary residences they have created or remodeled. For photographer Steven Meisel's home in Beverly Hills, originally designed by George MacLean, the company has unified the house with its surroundings by emphasizing the building's organic lines and strategically incorporating tropical plants into the landscape.
The Harland features an outstanding collaboration between R&A Architecture + Design and Marmol Radziner, showcasing a look that is both completely innovative and classic California. The iridescent black-bricked lobby accented with gold marble strikes a note that manages to combine the essence of minimalist crispness with a touch of old Hollywood. The entertainment lounge achieves the perfect balance between structured interior refinement and simple forms that highlight materials like leather, wood, and bronze. Another touch that is both dramatic and contemplative is the kitchen island design that is finished with a marble waterfall. Via a signature Marmol Radziner gesture that brings the freshness of the outdoors in and the intimacy of the indoors out, all the kitchens have custom wooden cabinets that echo the nature in the courtyard and reflect upon the design of The Harland's private terraces.
Marmol Radziner's design-build philosophy ensures their meticulous dedication to each project. They can envision and execute details, such as a roof extending out into a terrace or a curve that mimics that of a nearby hill, that create a perfect intermediary space between the rooms and the living scenery beyond the walls. In the case of the luxury residences and townhomes offered at The Harland West Hollywood, Marmol Radziner has imparted a sense of fluidity between indoors and outdoors that is synonymous with Southern California living, while lending a sculptural quality that is as elegant in feel as it is organic in appearance.
Read Full Article